Please choose a sub Page under drop-down menu CURRENT PROJECTS → ROBOT LEOLANI.
LEOLANI HAS HER OWN  WEBSITE: WWW.MAKEROBOTSTALK.NL
Our first paper Leolani: a reference machine with a theory of mind for social communication arxiv.org/abs/1806.01526, May 25, 2018.
And visit our Pepper robot Leolani GitHub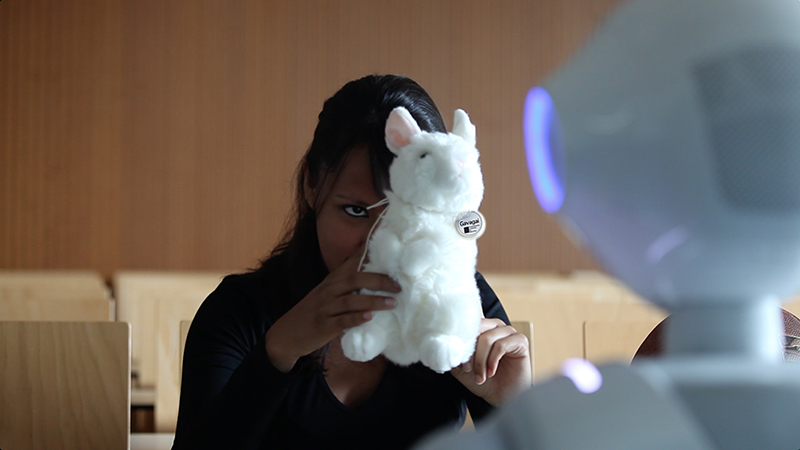 Object recognition: Selene Báez showing Pepper robot Leolani a plush rabbit.
Lecture (in Dutch) Prof. dr. Piek Vossen at Paradiso Amsterdam: 'To Communicate with an Imperfect Robot — Get It?' March 25, 2018
Impression of 'Talking with robots' — Workshop Weekend of Science, October 7 2017